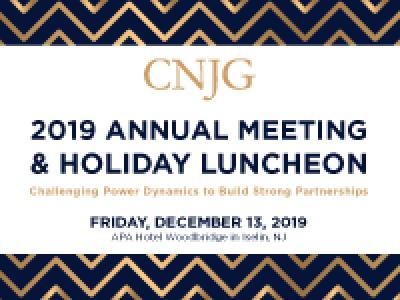 Where:
APA Hotel Woodbridge, 120 S Wood Ave, Iselin, NJ 08830
Add to Calendar
The Council of New Jersey Grantmakers' cordially invites you to join staff and trustees representing grantmaking organizations across the state for a signature event for New Jersey's philanthropic community.
This year, the theme "Challenging Power Dynamics to Build Strong Partnerships" will focus on how philanthropy can forge more transparent, trusting, and dynamic relationships with nonprofits and communities. The keynote will challenge us to consider how philanthropy can move away from long embedded power structures and traditional practices, to models and arrangements that support lasting, equitable impact. Our theme is rooted in the belief that stronger partnerships build a stronger New Jersey.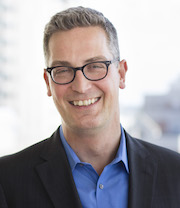 In a moment of political instability, frustration over inequality, and increased critique of philanthropy, how should grantmakers respond? What is the role of philanthropy in a democratic society and how can donors best make progress on pressing challenges? How should funders best work with nonprofits in pursuit of common goals? Phil Buchanan, President of the Center for Effective Philanthropy  and author of Giving Done Right: Effective Philanthropy and Making Every Dollar Count, will explore these and related questions in his keynote address, entitled "Giving Done Right: The Challenge and Opportunity."
Together, the social sector has the power, resources, and know-how to respond to our communities' urgent and long-term needs. Join us for this year's critical conversation on breaking power dynamics, taking on new roles, and building strong partnerships, for more effective giving.
New CNJG members are encouraged to also register for a New Member Orientation from 8:30 am to 9:45 am. A separate registration is required for the Orientation.
AGENDA
10:00 am to 11:30 am  Pre-Meeting Workshop
11:30 am to 12:00 pm  Networking and Registration
12:00 pm to 2:30 pm  Luncheon and Business Meeting
Pre-Meeting Workshop: "Finding Balance: Addressing Grantmaker-Grantee Power Dynamics Head-on"
Presenters: Linda Czipo, President & CEO, Center for Non-Profits and Tim Delaney, President and CEO, National Council of Nonprofits
Linda Czipo, President & CEO of the Center for Non-Profits, and Tim Delaney, President and CEO of the National Council of Nonprofits, will present this year's workshop on how to overcome power dynamics between funders and nonprofits. This workshop will explore ways in which funders can create trusting and transparent relationships with grantees, and further engage nonprofits in their grantmaking strategies. Among other things, we will explore strategies to incorporate full cost funding that strengthens the effectiveness of your grantees' work. Join us for a discussion on how philanthropy can move towards a system of truly partnering with nonprofits in order to maximize the beneficial impact for your community.
REGISTRATION INFORMATION
Workshop & Luncheon: CNJG Members $115, Non Member Grantmakers $220
Luncheon Only: CNJG Members $100, Non Member Grantmakers $160
Workshop Only: CNJG Members $50
Please indicate meal choice and any dietary restrictions when registering.
We are pleased to offer this meeting for grantmakers only.
Please RSVP by Friday, December 6, 2019.
Cancellations made before December 6 will be assessed a $25 administrative fee. No refunds will be made for cancellations made after December 6, though you may send a substitute if you are unable to attend (please notify us if this will occur).
For questions or more information, please contact Anna D'Elia, Program and Services Coordinator at 609.341.2022 x4216.
The Council of New Jersey Grantmakers thanks our sponsors:
Signature Sponsor
Sustaining Sponsor
Speaker Sponsor

Gift Sponsor
Pre-Meeting Workshop Sponsors

Program Sponsor
Performance Sponsor
Contributing Sponsor
Supporting Sponsor
Additional support provided by NJM Insurance Group
Sponsorship underwrites costs associated with the Annual Meeting and Holiday Luncheon, and provides essential support for the Council's work throughout the year. Learn more about sponsorship opportunities below or by contacting Theresa Jacks.