Retributing Power by Simplifying and Streamlining Processes
Sisters of St. Joseph Health & Wellness Foundation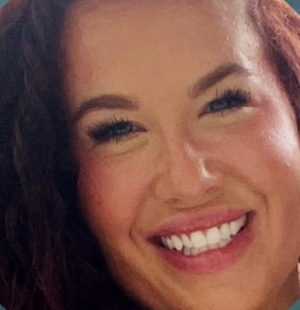 When Beth Collins joined the Sisters of St. Joseph Health and Wellness Foundation as the new Executive Director, she knew that the foundation could be doing more to support its nonprofit ecosystem. With a background in direct service, Beth remembered when she was on the other side of the funding relationship – sometimes spending hours writing lengthy application materials or digging up data to meet reporting requirements, all while juggling her never-ending to-do list. By aligning the values of Trust-Based Philanthropy to the virtues and mission of the Sisters of St. Joseph, she has catalyzed a shift toward redistributing power in its community partnerships.
This power shift began when Beth started a conversation about values with the foundation board. By approaching the board with curiosity and bringing the voice of the community into the conversation, she set the tone for trust, openness, and an ongoing dialogue. The Foundation is now working toward fully embodying its values in its practices. The Sisters of St. Joseph have expanded their general operating support portfolio, shifted the bulk of the application process from applicants to the Foundation, replaced written reports with honest conversations, and created more opportunities for the public to provide feedback and engage in candid dialogue with the board. Focusing on only the essential information for applications and reporting has enabled staff to redirect their time and energy to develop wholehearted relationships with community partners. By starting with the why, Beth is leading the Foundation toward a clear vision for the how: "Trust Based Philanthropy is about humility – at Sisters of St. Joseph, we recognize that we are just one piece of the puzzle – and we are encouraging others to think outside of themselves."
---
Offering Support Beyond the Check
Liberty Hill Foundation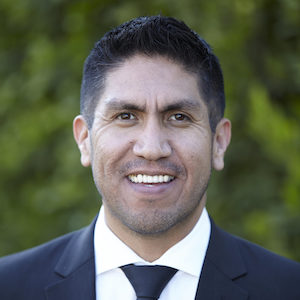 A community-funded foundation since day 1, Trust Based Philanthropy is at the core of the Liberty Hill Foundation. Centered on social justice campaigns, research, and policy initiatives designed to drive systemic change, Liberty Hill Foundation refers to itself as a "Laboratory for Social Change Philanthropy". When Julio Marcial stepped into the role of Senior Vice President of Programs, he looked beyond the funding and considered the myriad of ways the foundation can support community partners beyond the check by connecting them to other funders and donors. As a member of several pooled funds in Los Angeles, Liberty Hill Foundation proactively seeks opportunities that will benefit their community partners. The Foundation has introduced many funders in their circle to Trust Based Philanthropy principles – this has sparked several conversations at other foundations serving Los Angeles county, several of which have since shifted their practices. Beyond private and public foundations, Marcial advocates for a push to Trust Based Philanthropy in California state funding agencies.
The Liberty Hill Foundation embraces itself as a fundraiser for its nonprofit partners and its responsibility for the Los Angeles community. The Foundation raises the funds and opens doors for nonprofits and then "steps out of the way," says Julio. According to Julio, partnerships are the key to maximizing trust and impact in the community: "We can't do this without our partners, peers, and donors. We need to call each other out – and to call each other in."
---
Leading with Trust, Transparency, and Responsiveness
Headwaters Foundation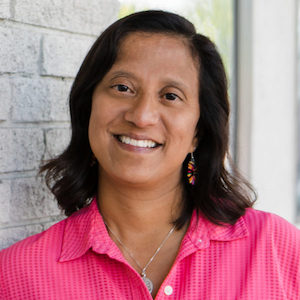 Headwaters Foundation is a health-conversion foundation working side by side with the community to achieve better outcomes towards a healthy and thriving Western Montana. Brenda Solorzano, CEO of Headwaters, has been at the helm of the foundation since its inception in 2017. With over 20 years of experience in traditional philanthropy, Brenda began asking big questions about standard philanthropic practices. Brenda is especially focused on tapping into the collective knowledge and experience of the community to create impactful systems. Early on in her tenure as CEO, Brenda shared her vision for Trust Based Philanthropy with the foundation's board and they have supported her as she's stewarded the foundation through its strategic planning process.
Community input and feedback was important to Brenda. With the board's support, she took this a step further by engaging the community as co-creators and decision-makers. To accomplish this, Brenda invited 600 nonprofit representatives across the state to the table to share their thoughts. Brenda asked each person 2 questions: "If you were in my seat, what do you think the foundation should prioritize?" and "What's the biggest challenge in your work?" By creating a space for open dialogue, Brenda took the pulse of the real challenges in Western Montana communities.
Soon after her introduction to Western Montana's nonprofit sector, Brenda called on the community again to help design the foundation's strategic focus. She hosted a series of public community meetings in each of Montana's 15 counties. Headwaters facilitated a design-thinking process for members to discuss their challenges and co-create solutions. Two key strategies emerged: upstream systems and social change determinants prioritizing children and Indigenous populations.
Brenda engaged the community as decision-makers as Headwaters explored partner organizations for the foundation's child thriving portfolio. The community nominated and voted on non-profit partners in a live meeting. This was a new approach and even some staff were nervous about the outcome. Headwaters proudly reports that a few years later, many of the organizations selected have grown to become blossoming collaborations. Grounded in Trust-Based principles since its inception, Headwaters is an exemplar of what it means to Do Good Better. Brenda says, "Trust Based Philanthropy is about starting from a place of trust."
---
Co-Creating Goals by Soliciting and Acting on Feedback
T. Rowe Price Foundation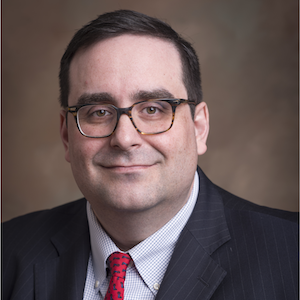 When John Brothers joined T. Rowe Price Foundation as President in 2015, the Foundation's home in Baltimore was in the midst of social unrest following the tragic murder of Freddie Gray, a 25-year old Black man arrested over his legal possession of a knife and sustained injuries while being transported by the Baltimore Police. The T. Rowe Price Foundation recognized that it was a critical time to pause and listen to the Baltimore community. Within months of joining the Foundation, John Brothers and the Foundation team began an ongoing dialogue within Baltimore – in homes, places of worship, and community spaces. By leaning into the expertise and experience of community partners, John developed the T. Rowe Price's Theory of Philanthropy, which mirrors principles to those similar to Trust-Based Philanthropy.
T. Rowe Price's Theory of Philanthropy centers long-term impact by strategic investments in areas identified in partnership by those who live and work within the Baltimore community. The Foundation and community partners co-define a vision for success and community partners are trusted with the agency to make decisions in pursuit of shared goals. T. Rowe Price's Theory of Philanthropy is considered a distinct model among other large corporate foundations. When asked how John managed to gain board consensus on this novel approach, he characterized the Theory of Philanthropy with a business metaphor: "People don't buy stocks for an iPhone – they invest in Apple." The Foundation focuses on supporting nonprofit organizations in a holistic way. By listening to the community early on, John shifted the Foundation's approach from funding a variety of important, yet disconnected, programs to a co-creating strategic investment of capital and other support on more focused efforts that will have a lasting impact. To learn more please visit troweprice.com/foundation.
Doing Good Better, a partnership of the Council of New Jersey Grantmakers and the New Jersey Center for Nonprofits, is a community of funders and nonprofits taking action against the power imbalances and racial inequities in philanthropy, nonprofits, and government.