Board
CNJG's Governance Committee is seeking recommendations of candidates from within the CNJG membership to be considered for nomination to the 2020 Board of The CNJG board is comprised of 21 leaders who come from CNJG member organizations and are elected by the CNJG membership. Each board member provides guidance and leadership to CNJG by serving up to two 3-year terms.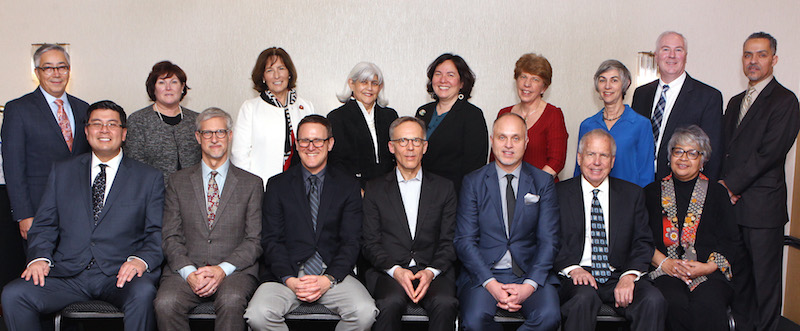 CNJG Board Members
William V. Engel, Chair, The Hyde and Watson Foundation
Jeffrey Vega, 1st Vice Chair, Princeton Area Community Foundation
Annmarie Puleio, 2nd Vice Chair, The Fred C. Rummel Foundation
Annette Strickland, Secretary, Schumann Fund for New Jersey
Michael Unger, Treasurer, The Atlantic Foundation
Amanda Bauman, Campbell Soup Foundation
René Déida, The Prudential Foundation
Craig Drinkard, Victoria Foundation
Cynthia Evans, Geraldine R. Dodge Foundation
Jeremy Grunin, Jay and Linda Grunin Foundation
Christine Healey, The Healey Education Foundation, Inc.
Kiki Jamieson, The Fund for New Jersey
Andrew Johnson, William Penn Foundation
Ari Kramer, Robert Wood Johnson Foundation
Jane Kurek, The Provident Bank Foundation
Barbara Lawrence, The Henry and Marilyn Taub Foundation
Marion O'Neill, PSEG Foundation
Jonathan Pearson, Horizon BCBSNJ
Barbara Reisman, Maher Charitable Foundation
Deborah Smith, Wells Fargo Foundation
Paul Stierhoff, The Henry S. and Agnes M. Truzack Foundation
Maria Vizcarrondo, President and CEO, Council of New Jersey Grantmakers