Share your giving data and Get on the Map!
Your data will power valuable resources for your organization and our region including access to the CNJG Foundation Funding Map and COVID-19 Funding Map on the powerful interactive searchable mapping platform, engineered by Candid.
---
How to share your data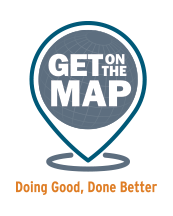 Export your grants data from your software system.
Most grants management software products have documented how to export the information.
If you don't see your software provider on that list, download their eReporting template, an Excel spreadsheet, which you can use to complete the information they need.
Submit your data to Candid by emailing the completed template with your data in it to [email protected] and cc Craig Weinrich.
You can also follow the detailed instructions on this page.
Candid will make every effort to post your data to the map within 5 business days.
---
Get the answers to your Frequently Asked Questions including:
What information do I need to provide?
Why is it important to provide a grant description?
How is my grants data coded by Candid?
How frequently should I share my grants data?
How quickly will my information appear on my complimentary map?
Can I embed my complimentary map on my website?
What should I do if corrections need to be made to my data?
How will my grant information be used and shared?
How do I responsibly share sensitive grants data?