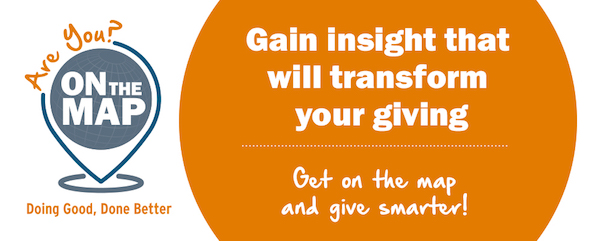 Get on the map and give smarter
Get on the Map is an exciting data-sharing initiative designed to dramatically improve the quality and availability of giving data for our region. Using this tool to put your grantmaking in context will provide valuable insights that can transform your giving.
Knowing how other foundations or corporations are funding in a certain geographic area or with a specific nonprofit can make everyone's work more effective.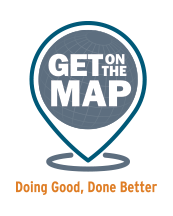 Imagine real-time answers to questions like:
How are others serving at-risk youth?
Are organizations in our region receiving enough capacity building support?
Who else funds economic development in our rural communities?
Through a partnership with Candid (formerly the Foundation Center) and the United Philanthropy Forum, Get on the Map enables CNJG members to see the scope of their grantmaking, find natural funding partners, and gain deeper understanding of New Jersey's philanthropic landscape.
Watch the short video below to learn how easy it is to Get on the Map! 
---
Your data will power valuable resources for your organization and our region, including access to the CNJG Foundation Funding Map, a special interactive searchable mapping platform, engineered by Candid.
When you share your data, you control your story. No one knows your grantmaking better than you. Tell your story, your way is good for the sector because better information benefits everyone. Join the community of funders sharing their data to ensure the field is acting on the best possible information. Share Now!
---
Self-Paced Training for Funders on Using Candid
Candid has also launched a new, free self-paced course for funders: Funding Smarter: Using Candid Tools to Inform and Share Your Foundation's Work. The course is meant to help funders use Candid's mapping, data, and knowledge tools to better identify funding peers, potential grantee partners, identify funding connections and gaps, and learn from knowledge other funders have already shared. It also highlights the value of sharing data with Candid.