Virtual Marketplace
The Virtual Marketplace provides a list of vendors providing services of particular interest to the philanthropic community.
The Council of New Jersey Grantmakers encourages its members to conduct their own due diligence when selecting vendors. This listing does not imply endorsement by CNJG.
If you are interested in being listed here, please contact us.
Marketplace Vendors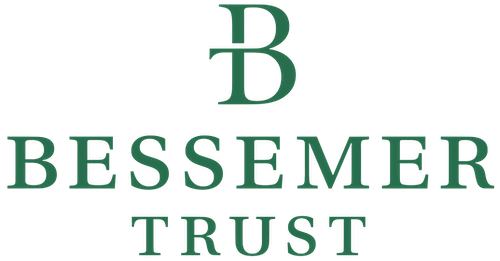 Alec Haverstick
Principal and Senior Wealth Advisor
1271 Avenue of the Americas
New York, NY 10020
1-212-708-9386
[email protected]
www.bessemertrust.com
Team Landing Page
Privately owned and independent, Bessemer Trust is a multi-family office and asset manager that has served substantial families, foundations and endowments for more than 110 years. As a fiduciary, we must always act in the best interest of our clients, and our ten year average client asset retention rate is the best in the industry for a reason: we are in service not sales. For more information, please visit www.bessemertrust.com.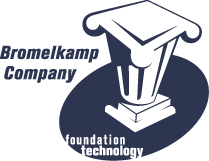 Barb Ryan
106 East 24th Street
Minneapolis, MN 55404
1-888-290-9087
[email protected]
www.bromelkamp.com
Bromelkamp Company helps foundations simplify, adapt, and thrive with software solutions that grow with their clients. Akoya.net is changing the way foundations use software to bring you more - more connections through potent CRM, more productivity through powerful workflow automation, and for community foundations, more brilliance through fund accounting. Cast in Microsoft Dynamics 365 for total integration with MS Office/Outlook, accessible on devices anywhere you are. Fully-integrated add-ons eGrant.net and FundWeb.net simplify grant/review processes and enhance donor relations. Discover more at www.bromelkamp.com/products.

Tom Knowlton
CEO | CSR Talent Group
New York, NY
1-917-751-4482
[email protected]
www.csrtalentgroup.com
CSR Talent Group provides companies with vetted, flexible CSR, Philanthropy, ESG and Sustainability experts that can be hired on a project basis or for longer term needs. Our on-demand, global talent marketplace provides companies with a turnkey, standardized RFP process followed by immediate access to their choice of specialized experts who match their needs – and all without the overhead of a traditional consulting firm. For more information, www.csrtalentgroup.com.

Tyler Kern
143 Willow Peak Drive
Bozeman, MT 59718
(406) 922-5206
[email protected]
www.grantmakers.foundant.com
Foundant Technologies provides the powerful online Grant Lifecycle Manager (GLM) system, and leads the industry in customer service. Through an intuitive platform – suitable for even the most basic computer user – and Client Success Managers dedicated to honest, lasting relationships, Foundant has become the most recommended online grant management solution today.

Carla E. Panzitta
Business Development Director
1200 Mount Kemble Avenue
Morristown, NJ 07960
(973) 451-3816
[email protected]
Glenmede is among the nation's leading investment and wealth management firms, with more than $37 billion of assets under management for endowments and foundations, high-net-worth individuals, families and family offices. Glenmede also provides customized administration, grants management and advisory services to foundations and other nonprofit organizations. For further information, please visit www.glenmede.com.

Trisha Sutrisno
Vice President
44 Merrimac Street
Newburyport, MA 09150
(973) 451-3816
[email protected]
www.koyapartners.com
Koya Leadership Partners is a leading executive search firm dedicated to placing exceptionally talented leadership at mission-driven organizations and institutions of higher education. Koya Leadership Partners was founded in 2004 on a single belief: The right person in the right place can change the world. Over the last 15 years, Koya has conducted hundreds of executive searches across the United States and around the world and we have never strayed from our mission: To help our clients achieve their missions by providing customized, strategic and innovative support and services for acquiring and retaining exceptional talent.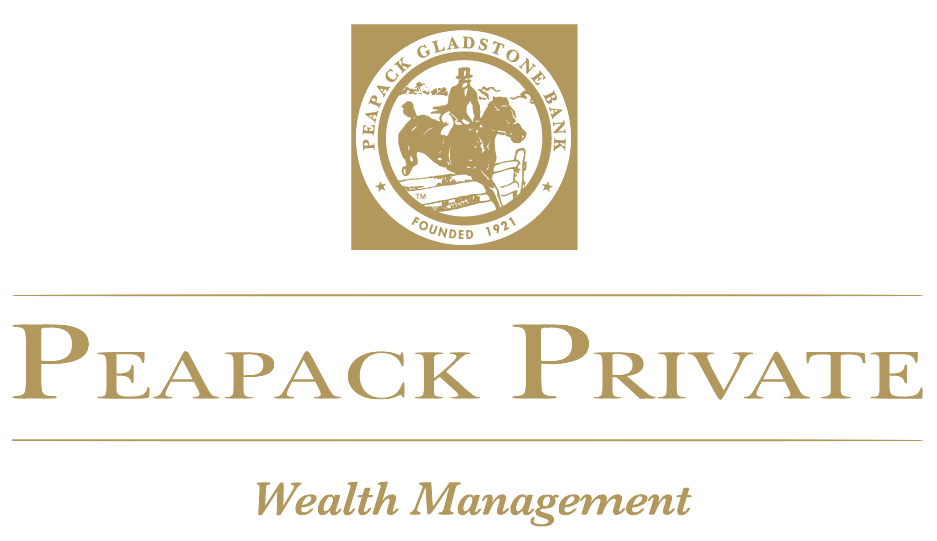 David G. Dietze, JD, CFA, CFP, Managing Principal, Senior Portfolio Strategist
382 Springfield Avenue, Suite 208
Summit, New Jersey 07901
(908) 598-1717
[email protected]
www.pgbank.com www.peapackprivate.com
Peapack-Gladstone Bank is a commercial bank providing innovative wealth management, investment banking, commercial and retail solutions, including residential lending and online platforms, to businesses and consumers. Peapack Private, the Bank's wealth management division, offers comprehensive financial, tax, fiduciary and investment advice, and solutions, to individuals, families, privately held businesses, family offices and not-for-profits.
Thomas F. Blaney, CPA, CFE, Partner – Director of Philanthropic and Foundation Services
Christopher D. Petermann, CPA, Partner – Director of Philanthropic and Foundation Services
20 Commerce Drive, Suite 301
Cranford, NJ  07016
(908) 272-6200
[email protected]
[email protected]
www.pkfod.com
PKF O'Connor Davies, LLP is a full-service certified public accounting and advisory firm with fourteen offices located in New York, New Jersey, Connecticut, Florida, Maryland and Rhode Island and more than 1,000 professionals. The Firm provides a complete range of accounting, auditing, tax and management advisory services to over 3,000 not-for-profit organizations - including 400 private foundations.

Tom Calimano
Senior Vice President
Two Tower Center Boulevard
East Brunswick, New Jersey 08816
1-732-448-2880
[email protected]
www.PNC.com/iam
PNC Institutional Asset Management with $62.3B in assets under management, focuses exclusively on the investing and fiduciary needs of institutional clients. Through a well-defined and disciplined process, we work to understand the unique challenges of our clients. Our custom investment solutions are designed to help clients optimize their endowment/foundation, retirement, and operating assets. For more information, visit www.PNC.com/iam.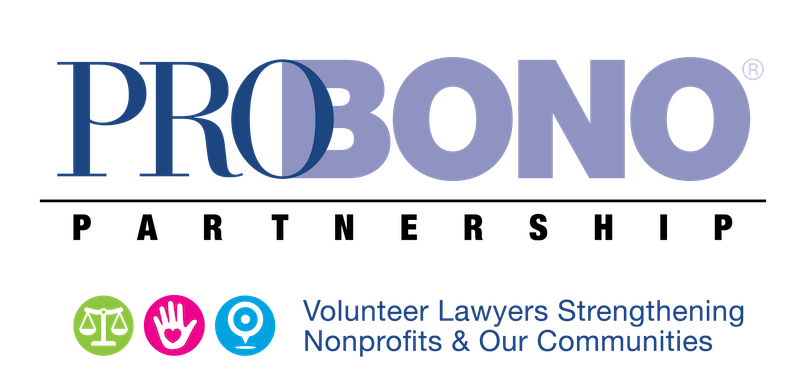 Christine Michelle Duffy, Director New Jersey Program
Parsippany, NJ
(732) 227-0800
[email protected]
www.probonopartner.org
Pro Bono Partnership provides free legal help to nonprofits in New Jersey, New York, and Connecticut. The Partnership has been helping nonprofits build capacity, reduce risk, and keep up with legal requirements for 25 years! In addition to direct legal advice, the Partnership offers a free Legal Resource Helpline (in NJ: 973-240-6955), important updates via email, and free and low-cost webinars, workshops, and articles covering most-asked-about topics.

Keith Timko, Executive Director
One Gateway Center, Ste. 2600
Newark, NJ 07102
(646) 436-0453
[email protected]
www.supportcenteronline.org
Support Center is a nonprofit capacity building organization originally established in 1971. We have been a trusted local partner to nonprofits in the greater New Jersey/New York/Connecticut area for more than 30 years. Support Center specializes in organizational development, consulting and executive transition and has worked with grantmakers directly and with grantees on initiatives ranging from leadership programs to individual executive transition and strategy and management initiatives.

Connie Ludwin, Vice President
2000 Lenox Drive, Suite 200
Lawrenceville, NJ 08648
(609) 683-0700
[email protected]
www.taftcommunications.com
Taft Communications is a communications consultancy specializing in helping clients put their purpose and impact to best use. We help business and nonprofits use communications to define their core purpose, demonstrate its benefit, and expand their overall impact. Our team of strategists has deep experience in the social sector, including public relations, media and message training, brand development, editorial support, social media management — and much more. Let us help you realize the power of your purpose.
TRICORE
Judy Levine
117 North Gold Drive
Robbinsville, NJ 08691
(609) 918-2668
[email protected]
www.tricorepcm.com
TRICORE is the leading provider of Payroll Cost Management (PCM) for small and medium-size businesses and non-profit organizations. Payroll Cost Management is much more than simply ensuring employees are paid accurately; it includes integrating Payroll Taxes, Employee Benefits, Workers' Compensation, Employee-Relations management and Administration Expense management.

Diron Scott
100 Vanguard Blvd
Malvern, PA 19355
(888) 888-7064
[email protected]
https://institutional.vanguard.com/web/cfv/solutions/nonprofit/shared-mission
Vanguard is one of the world's largest investment management companies, with $8.0 trillion in assets under management globally.* Vanguard is also the second-largest investment manager to endowments and foundations.* More information is available at institutional.vanguard.com.
* As of June 30, 2021.
** Source: Pensions & Investments, May 2019.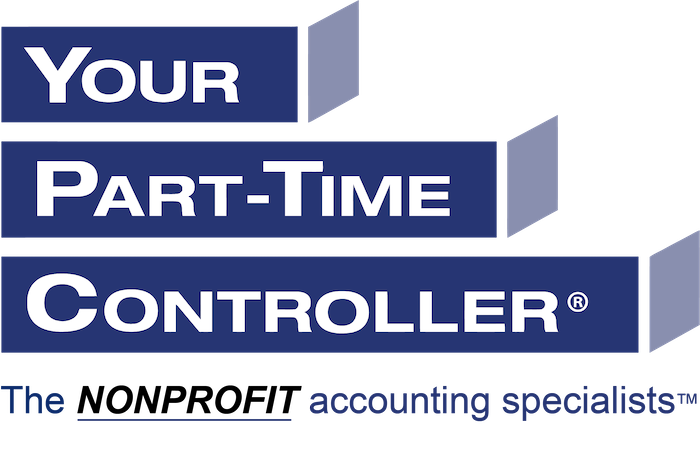 George H. Stout Jr., Manager
(215) 525-3121
[email protected]
www.yptc.com
For nearly 30 years, Your Part-Time Controller has focused exclusively on helping nonprofit organizations with their accounting, financial reporting, and financial management. YPTC works on-site or remotely, with all types of nonprofit organizations.