Job Bank/Virtual Marketplace
Virtual Marketplace
The Virtual Marketplace provides a list of vendors providing services of particular interest to the philanthropic community.
The Council of New Jersey Grantmakers encourages its members to conduct their own due diligence when selecting vendors. This listing does not imply endorsement by CNJG.
If you are interested in being listed here, please contact us.
Marketplace Vendors
Blackbaud

Barry Weaver
Account Executive
2000 Daniel Island Drive
Charleston, SC 29492
(317) 819-7485
[email protected]
www.blackbaud.com
Blackbaud is the world's leading cloud software company powering social good. We provide software, services, expertise and data intelligence for the entire social good community—nonprofits, foundations, corporations, education institutions, and individual change agents. Our solutions connect and empower organizations to increase their impact through grant management, accounting, relationship management, websites, digital marketing, fundraising, advocacy, payments, social responsibility, volunteerism, and analytics.
Bromelkamp Company LLC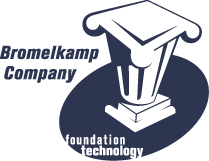 Meg Payne Nelson
106 East 24th Street
Minneapolis, MN 55404
1-888-290-9087
[email protected]
www.bromelkamp.com
For over 30 years, Bromelkamp Company has served grant makers through technology and advice that promote efficiency, effectiveness and innovation. Our software is designed to work the way you do with unparalleled support. We offer Pearl database software, eGrant.net online applications, and Fundweb.net online fund statements. Our new Akoya.net provides flexible, affordable, online grants management. What do you need? www.bromelkamp.com.
Foundant Technologies

Tyler Kern
143 Willow Peak Drive
Bozeman, MT 59718
(406) 922-5206
[email protected]
www.grantmakers.foundant.com
Foundant Technologies provides the powerful online Grant Lifecycle Manager (GLM) system, and leads the industry in customer service. Through an intuitive platform – suitable for even the most basic computer user – and Client Success Managers dedicated to honest, lasting relationships, Foundant has become the most recommended online grant management solution today.
Foundation Center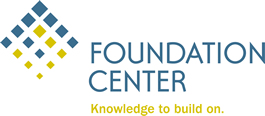 R. Nancy Albilal
Vice President for Development
32 Old Slip
New York, NY 10005
(212) 807-3624
[email protected]
www.foundationcenter.org
Established in 1956, the Foundation Center is the leading source of information about philanthropy worldwide. Through data, analysis, and training, it connects people who want to change the world to the resources they need to succeed.
Glenmede

Carla E. Panzitta
Business Development Director
1200 Mount Kemble Avenue
Morristown, NJ 07960
(973) 451-3816
[email protected]
Glenmede is among the nation's leading investment and wealth management firms, with more than $37 billion of assets under management for endowments and foundations, high-net-worth individuals, families and family offices. Glenmede also provides customized administration, grants management and advisory services to foundations and other nonprofit organizations. For further information, please visit www.glenmede.com.
Koya Leadership Partners

Trisha Sutrisno
Vice President
44 Merrimac Street
Newburyport, MA 09150
(973) 451-3816
[email protected]
www.koyapartners.com
Koya Leadership Partners is a leading executive search firm dedicated to placing exceptionally talented leadership at mission-driven organizations and institutions of higher education. Koya Leadership Partners was founded in 2004 on a single belief: The right person in the right place can change the world. Over the last 15 years, Koya has conducted hundreds of executive searches across the United States and around the world and we have never strayed from our mission: To help our clients achieve their missions by providing customized, strategic and innovative support and services for acquiring and retaining exceptional talent.
PKF O'Connor Davies, LLP
Thomas F. Blaney, CPA, CFE, Partner – Director of Philanthropic and Foundation Services
Christopher D. Petermann, CPA, Partner – Director of Philanthropic and Foundation Services
20 Commerce Drive, Suite 301
Cranford, NJ  07016
(908) 272-6200
[email protected]
[email protected]
www.PKFOD.com
PKF O'Connor Davies, LLP is a full-service certified public accounting and advisory firm with eleven offices located in New York, New Jersey, Connecticut, Maryland and Rhode Island, and more than 700 professionals. The Firm provides a complete range of accounting, auditing, tax and management advisory services to over 3,000 not-for-profit organizations including 300 private foundations.
ReadyTalk

Patrick Wiley
1598 Wynkoop Street
Denver, Colorado 80202
303.209.1551
[email protected]
www.readytalk.com
ReadyTalk brings affordable conferencing services to nonprofit organizations by helping them concentrate on the content of meetings, not the tools. Our goal is to simplify and increase participation regardless of technical savvy, geographic location, or computer type. ReadyTalk is dedicated to the nonprofit community and specializes in the unique challenges facing organizations of all sizes and causes.
Taft Communications

Jon Shure, Senior Director
2000 Lenox Drive, Suite 200
Lawrenceville, NJ 08648
(609) 683-0700
[email protected]
www.taftcommunications.com
At Taft Communications, our passion is helping people who do good work get their story told. Our team of strategists has deep experience in the social sector, including public relations, media and message training, brand development, editorial support, social media management — and much more. Let us help you to help New Jersey thrive through compelling, engaging, and persuasive communications..
TRICORE
Judy Levine
117 North Gold Drive
Robbinsville, NJ 08691
(609) 918-2668
[email protected]
www.tricorepcm.com
TRICORE is the leading provider of Payroll Cost Management (PCM) for small and medium-size businesses and non-profit organizations. Payroll Cost Management is much more than simply ensuring employees are paid accurately; it includes integrating Payroll Taxes, Employee Benefits, Workers' Compensation, Employee-Relations management and Administration Expense management.
WizeHive

Erica Schaffel, Director of Sales
6 Poplar Street
Conshohocken, PA 19428
215.268.3792
[email protected]
www.wizehive.com
Say no to paper applications! WizeHive's grant management system allows you to collect, manage and organize grant applications all online. Our software contains sophisticated workflow technology that can automatically organize applications, assign them to reviewers, collect grant reports and even email applicants without your intervention. The result means easier administration, better decisions and more effective tracking and data mining.
Job Bank
The Robert Wood Johnson Foundation is seeking  a program associate who will assist in the effective facilitation of the theme, conduct project and related research, work with key experts, grantees and applicants to develop strategies and action plans to fulfill the theme's objective, and assist in designing and implementing new initiatives, evaluating proposals, and monitoring programs and grants.

The Robert Wood Johnson Foundation is seeking  a grants assistant to provide support for all areas of the proposal grant proposal intake process from receipt to award in the Office of Proposal Management.

The Burke Foundations seeking a Program Officer who will manage a growing portfolio of grants, guiding the grantee identification, review, and evaluation processes and partnering with our leadership to ensure that we invest our resources into programs and policies that will have the highest positive impact on New Jersey's children and families.

Prudential CSR seeks a Manager to join the Corporate Social Responsibility program team to support the company's strategy on driving inclusive economic growth through place-based strategies and a portfolio of strategic partnerships in Newark.

Harris Blitzer Sports & Entertainment is seeking a Foundation Grants Manager who will help further the mission of the Foundation to support and advance the life-long outcomes of underserved and underrepresented youth in Greater Philadelphia by managing its grantmaking initiatives.

The  Robert Wood Johnson Foundation is seeking a senior program officer for a two-year termed position within the Coordinating Center, Leadership for Better Health. The Coordinating Center supports collaboration among four RWJF leadership programs. 

The Fund for New Jersey is seeking qualified candidates for its Office Manager position. The Office Manager will be responsible for the infrastructure that supports work on a variety of New Jersey's most significant issues.  

The Geraldine R. Dodge Foundation is seeking a new President and CEO to lead, direct, and coordinate the activities of the foundation in accordance with policies, goals, and objectives established by the Board of Trustees and articulated through the foundation's strategic plan.

Novo Nordisk is seeking a Senior Director who will be the Head of the United States Corporate Sustainability & Social Impact (CSSI). Responsible for strategic development, implementation and management of the CSSI department staff and its programs, in alignment with the company's overall vision, mission, priorities and business goals.

McMaster-Carr, based in Illinois, is seeking a Community Relations Lead who is at the center of efforts to make charitable donations and promote employee volunteerism in the communities they call home.

Wyndham Hotels & Resorts is seeking a GVP, Social Responsibility who will be responsible for leading the strategic direction and implementation of the Social Responsibility strategic approach and framework, including Sustainability, Human Trafficking, Philanthropy, Military and Diversity & Inclusion.

 
Philanthropic job listings are available for viewing by the public, but unless otherwise noted, may only be submitted by CNJG members. If you would like to post an opening for a grantmaking or philanthropic position, please contact us. For other nonprofit jobs, please refer to the list below.
Additional Job Resources
In addition to the jobs posted here, you may also wish to visit these other nonprofit and philanthropy job sites: