As though navigating within the grip of this unprecedented pandemic didn't present enough of a challenge, the events of the past week have struck me to my core. I find myself going back to past tragic situations that I hoped would have been over and done with by now.

Instead, history, during my lifetime is repeating itself down to the smallest denominator.

I acknowledge that there have been multiple instances of black murders at the hands of white assailants in recent years, followed by local efforts to bring attention to these injustices. But, like in the 1960's, the impact of racial inequity feels like it has reached a boiling point where there is no place to hide and when moments of silence are insufficient to calm the masses.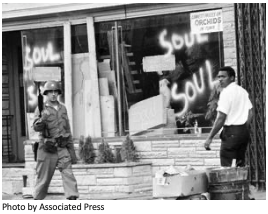 As a middle-school survivor during the 1967 Newark unrest I have been reliving the destruction of property, the looting of stores, and -- most horribly -- the visual of the National Guard taking over our neighborhoods, with their imposing appearance and brutal abuse of my neighbors, and treating us like the enemy. It was devastation that is hard to explain unless you were there to witness the experience.

Now they have a definition to describe what I am feeling, it's called Post Traumatic Stress Disorder.

I realized, even at that young age, that life would never be the same for my generation and that taking action would mean enlisting in a lifelong struggle to change the dynamics of equity if we were to advance our communities.

Many of us who were raised in those times dedicated our professional lives to work as community organizers, social service workers, and advocates with the goal of eliminating institutional racism wherever it existed. In every position I held, I devoted time and effort to advancing future generations of leaders of color.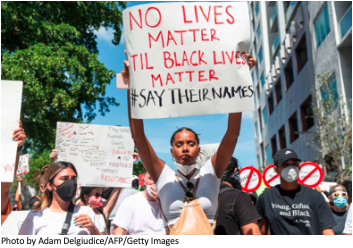 What pains me most at this time is that all of that work that we invested in community, while beneficial to some, has not changed the reality for the majority of people of color in America.

We are at a crossroad where we have to expose truth and take action.

Action is changing policy. Action is leaving the middle ground and doing the hard work to support systemic change.

Will funders invest resources towards advocacy to affect policy?
Will we take that big leap away from charity and towards justice?

As we recently stated, The Council of New Jersey Grantmakers, as a philanthropic-serving nonprofit organization, condemns any and all injustices that prevail in our society. The greater question now is how will we show up to address the current state of affairs?

At a recent meeting, one of our members asked, "how do we define equity?"

The ideal response should be that equity is when every person of any color, background, orientation, and faith can experience life, liberty, and the pursuit of happiness.

To achieve these truths, those of us in philanthropy will have to figure out how to move from generosity to justice. The struggle continues.
Sincerely,
Maria Vizcarrondo, President and CEO
Council of New Jersey Grantmakers