Wednesday, September 21, 2016
This article from the September 2016 Issue of CNJG Family Ties provdes insights and ideas about how to approach the work and focus of a family foundation.
1. What would you say are some of the guiding principles for your family's giving?
The guiding principle of our giving is the Jewish concept of "Tikkun Olam" helping to repair the world. Our grantmaking is primarily local to the geographic areas in which our board members reside. However, we also do some regional, national and international grants. Our focus has been on direct service and capacity building. We frequently provide operating grants and have offered matching grants to help organizations leverage our contributions to increase their fundraising. We encourage partnerships among organizations and discourage duplication of services.
2. How might these have shifted or evolved over time and, if so, what led that?
We started out thinking that we would fund anything we thought was worthwhile no matter where it was located. We quickly learned that we had insufficient resources to operate this way and due diligence was impossible when organizations were far flung. So at that point we narrowed our focus. In 2003, my son was diagnosed with Autism and soon after that added that cause to our grant funding.
3. How does the grantmaking "table" come together in your family? Are there strategies you've created that have helped make the process run smoother?
There are just three of us on the board and we are all immediate family. Most of the decisions are made by just my mother and me. My brother, the third board member lives in Milwaukee and is involved in decisions about operating issues, larger gifts, and all proposals that come from his geographic area.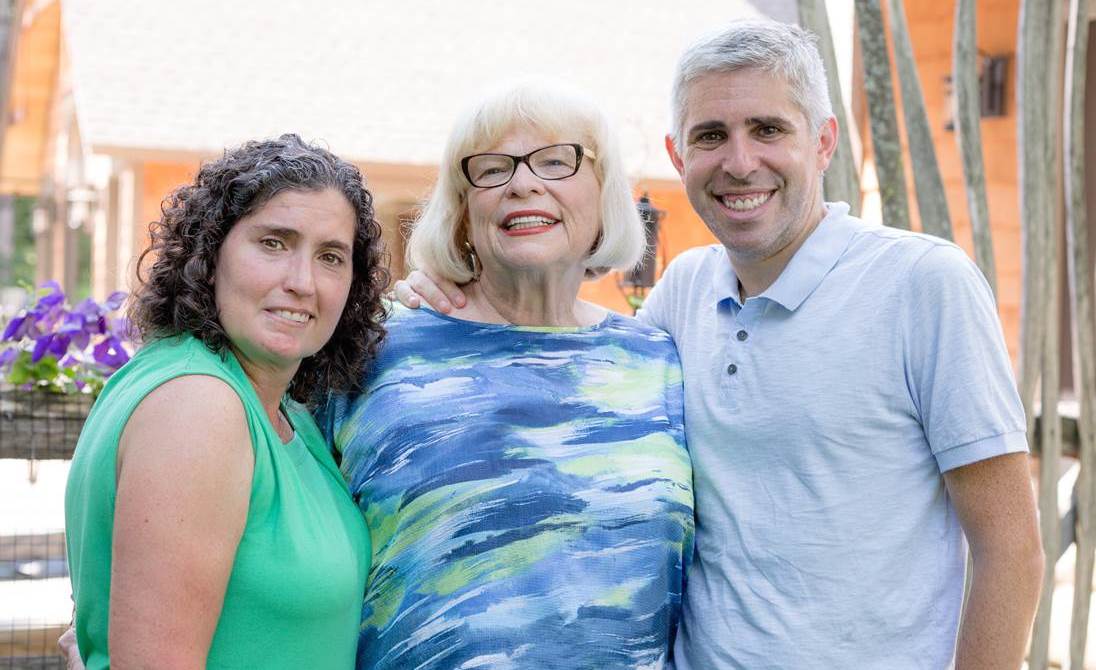 Dina Karmazin Elkins, Sharon Karmazin, Craig Karmazin
4. What grantee or project are you most excited about these days?
In celebration of the foundation's 20th anniversary this year, we have created the 20 for 20 Awards. The board selected 20 past grantees to receive $10,000 gifts. All 20 were then invited to submit a proposal for what they would do if given $25,000 and one grand prize winner has been chosen. On September 20 we are hosting a celebratory luncheon to present the awards and announce the grand prize winner.
5. What do you wish you or your foundation had more time for?
To coincide with our 20th anniversary we have redesigned our logo and are in the process of redesigning and updating our website. I wish I had more time to update the content of the website more frequently.
6. Please share one tool, activity, or process that your family has undertaken that was particularly helpful?
In 2014, we automated our grantmaking and record keeping with a system provided by Foundant Technologies. It is an affordable, and efficient program and they provide training and support. Our letter of inquiry and application forms are online and easy to use for our grantees and it makes review much simpler.
7. What would you like to learn more about personally, professionally, philanthropically?
I am always interested in finding other family foundations that share our goals and might want to join us in funding important organizations or projects.
8. What is the best thing about your philanthropic work?
I think the best thing about my work is being able to see the results of the grants we make. It might be with clients of a homeless services organization, at a relaxed performance of a show for people with disabilities or at an organization that makes sure kids have enough to eat. We get to see our grants at work.
   
About The Karma Foundation
The foundation was started in 1996 by my mother. My brother and I have been involved from the beginning with the creation of the bylaws and processes. In 1998 when we got to the point where we needed an Executive Director, I quit a job in Television in Los Angeles to run the foundation. Our board is still made up of just the 3 of us. We fund Arts & Culture, Autism, Education & Literacy, Health & Human Service, and the Enrichment of Jewish Life.