Mayor Andre Sayegh has brought energy and optimism to Paterson.  Known for his responsiveness, he transcended ethnic politics and united many cultural groups into a voting coalition.  He has the support of Governor Murphy, Bill Pascrell is his mentor, and he is one of just 40 participating in the Bloomberg Harvard City Leadership Initiative. The mayor will draw on his background in nonprofit and academic management to work on priorities from the 2020 census, to crime and street safety, to economic development.
Cost: Free for CNJG Members/$35 for Non Member Grantmakers
This program is open to grantmakers only.
Articles of Interest
NorthJersey.com's Intro to Mayor Sayegh
City of Paterson: Final Report of Paterson Transition Team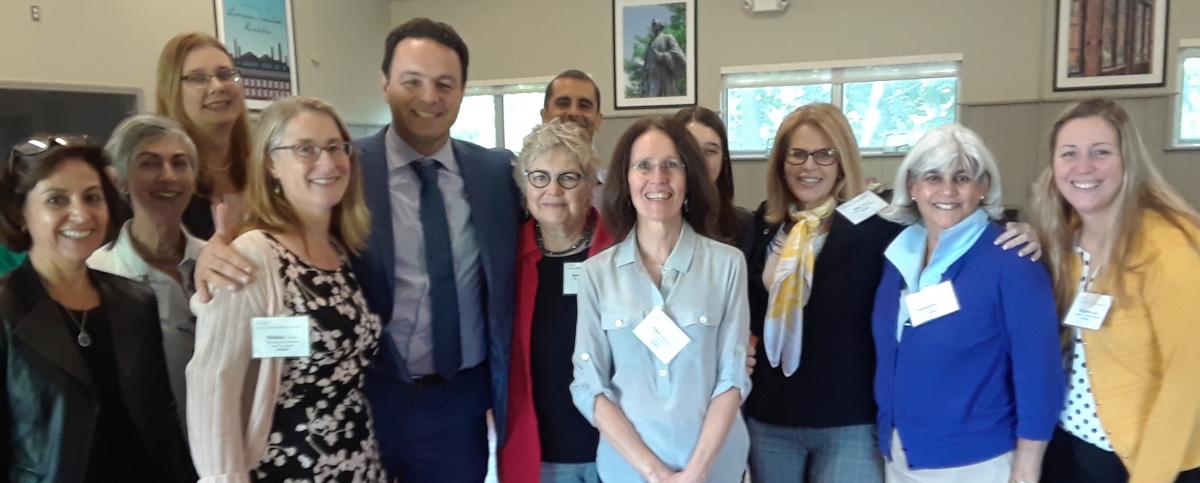 Mayor Andre Sayegh and the Paterson Funders.