Where:
Thomas Edison State University; Main Campus: Kelsey Complex (pictured above), 111 West State Street Trenton, NJ
Add to Calendar
Please join your colleagues to learn about the New Jersey 2018 Lead Poisoning Prevention Action Plan, a roadmap for New Jersey developed by national lead poisoning prevention expert Green and Healthy Homes Initiative.  Funding for the report was provided by New Jersey Health Initiatives and The Fund for New Jersey.  Despite progress in reducing lead poisoning, over 4,800 New Jersey children in New Jersey were identified with elevated blood lead levels (EBL) at or above 5 micrograms per deciliter (μg/dL) in 2016. The state's low-income communities of color are particularly vulnerable to lead exposure, and the lifelong health effects associated with it, because of a lack of access to lead poisoning prevention resources and lead-safe, affordable housing. The 2018 New Jersey Lead Poisoning Prevention Action Plan provides comprehensive action steps to eliminate childhood lead poisoning in the state within ten years. Key policy reforms and investment in infrastructure will increase the safety of the environment, and risk-based prevention services will prevent lead poisoning in New Jersey's most vulnerable children. 
Speakers will include: 
Ruth Ann Norton, President & CEO Green and Healthy Homes Initiative
Catherine Klinger, Technical Assistance/Social Innovation Specialist, Green and Healthy Homes Initiative
Staci Berger, President & CEO, Housing and Community Development Network of NJ
Peter Chen, Staff Attorney, Advocates for Children of NJ
Peter Rose, Managing Director, Isles
Chris Sturm, Managing Director, Policy and Water, New Jersey Future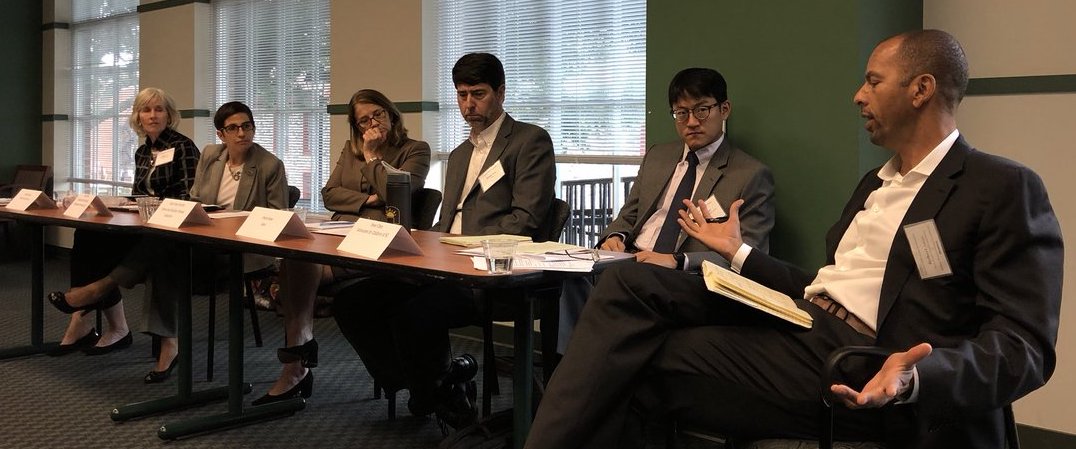 This funder briefing follows a well-attended CNJG funder briefing held in May 2016 to discuss the crisis of lead poisoning, particularly among New Jersey's children and will continue the conversation, framing the problem based on the latest available data, discussing policy and programmatic solutions, and presenting ideas for future funding of this work.  We have also included time for a funders only lunch discussion to brainstorm ways in which funders can come together from diverse perspectives to tackle this preventable crisis here in New Jersey.  This program will be of particular interest to funders in health, environment, education, children and families, and those with a particular place-based focus.
Cost: Free for CNJG Members/$35 for Non Member Grantmakers
Lunch will be provided.
This program is open to grantmakers only.
CNJG thanks the Fund for New Jersey and New Jersey Health Initiatives for underwriting the cost of lunch.
Resources:

2016 Council of NJ Grantmakers Lead Forum Summary.pdf

2018 New Jersey Lead Poisoning Prevention Action Plan Summary.pdf

Presentation- Eliminating Lead Poisoning in New Jersey.pdf

Robert Atkins Bio.pdf

Staci Berger Bio.pdf

Peter Chen Bio.pdf

Ruth Ann Norton Bio.pdf

Peter Rose Bio.pdf

Chris Sturm Bio.pdf