Foundations on the Hill 2017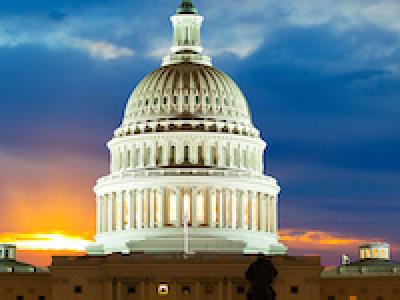 Add to Calendar
Join us for Foundations on the Hill (FOTH), a two-day event for foundation executives and staff, board members and philanthropic leaders to meet with their federal lawmakers in Washington. Hosted by the Forum of Regional Associations of Grantmakers, the gathering brings foundation leaders to D.C. for meetings with Congress about key issues of importance to foundations and philanthropy.
The Council of New Jersey Grantmakers serves as the Delegation Captain for New Jersey participants. CNJG will organize and schedule the meetings for the New Jersey Delegation. This opportunity is a valuable benefit of membership and serves to share with lawmakers the vital work you do and inform our Representatives about the issues Council members care about. For more information or if you are interested in attending, please contact Theresa Jacks.
The overall purpose of Foundations on the Hill is to:
• Inform and educate Congress about philanthropy
• Create visibility for foundations and philanthropy on Capitol Hill
• Advocate on issues affecting foundations
• Encourage Congress to view foundations as resources on key public policy issues
Why attend?
It is critical that elected officials hear from their foundation constituents. On behalf of New Jersey grantmakers, the Council has been pleased to develop relationships with our representatives over the years as a result of FOTH. A meeting in Washington shows an extra level of dedication and commitment to your cause and the work of the philanthropic sector. And we have a newly Congressman to meet this year.
Registration:
The registration fee for Foundations on the Hill is $125.
Registration is through the Forum of Regional Associations of Grantmakers and is available here.
CNJG will plan our meetings with Representatives on the afternoon of Tuesday, March 21, and from 9:00 am to 5:00 pm on Wednesday, March 22nd. See the full schedule of events.
HOTEL:
CNJG members attending FOTH will need to make their own hotel reservations.
Hyatt Regency Washington on Capitol Hill
400 New Jersey Avenue, NW
Washington DC 20001
Phone: 202-737-1234
Please use this special link to book online: https://aws.passkey.com/event/15851298/owner/12345/home.
Room Rate: $359/night plus local taxes and fees. This discounted rate will only be available until February 27, 2017. We recommend making your hotel reservations as soon as possible.
Check-in: 3:00 p.m.
Check-out: 12:00 p.m.
The hotel is within walking distance to the Hill.
The Alliance for Charitable Reform's Summit for Leaders will be held as part of Foundations on the Hill, on the morning of Tuesday, March 21, 2017