Community Foundation Webinar Series: Lifting Voices: Increasing Civic Engagement through Community Convening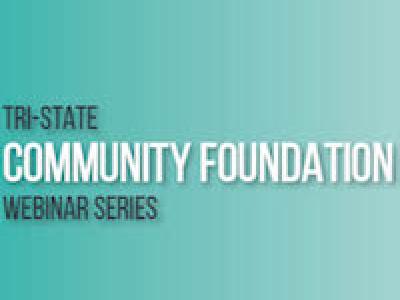 Add to Calendar
CNJG is pleased to offer this webinar series designed by our colleague Regional Associations from three Midwest states, who have collaborated to present this series. Together, they hope to harness and share the collective expertise of each state's leading philanthropic organizations and trusted community partners.
One of the most important roles community foundations play is of community convening - lifting up voices of all those in their communities. Join this webinar to hear from foundations who have used this role to improve civic engagement in their communities.
Speakers
Kyle Kutuchief, program director, Akron, John S. and James L. Knight Foundation
Leon Wilson, chief of digital innovation & chief information officer, The Cleveland Foundation
Registration
Cost: $50 for each webinar for CNJG Member and non-members.
You will need to sign up for a free account at the Council of Michigan Foundation's website (much like you did for CNJG's website) to register for any one of these webinars. Once logged in, you can then register for this webinar or any others in the series.  If you have questions, please call Craig Weinrich, CNJG's Director of Member Services at 609-341-2022 x4215.
All Events in this Series
JAN 17 - Public Policy Issues for Donor-Advised Funds
FEB 14 - Bring Them Back! Reverse Scholarship Model In Practice
MAR 7 - Lifting Voices: Increasing Civic Engagement Through Community Convening
APR 11 - Children's Savings Accounts
MAY 9 - Work Locally, Think Regionally
JUN 13 - Building Your Board Bench
AUG 8 - Bringing Your Community Foundation Story to Life
SEP 12 - Staff: From Succession Planning to Transition and Onboarding
OCT 17 - Want to Engage Next Gen? Lessons in Engagement, Straight from the Source
NOV 14 - Diversity, Equity, & Inclusion Grounding a Community Foundation's Practice
Presented by the Council of Michigan Foundations, Philanthropy Ohio and Indiana Philanthropy Alliance.