2018 Investment Forum for Foundations and Endowments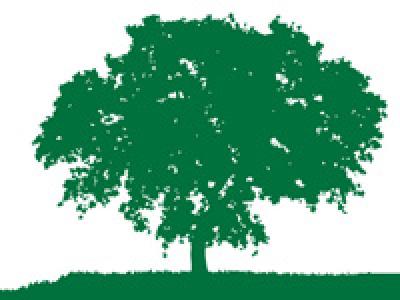 Where:
The Palace at Somerset Park, 333 Davidson Avenue, Somerset, NJ 08873
Add to Calendar
Join leaders of private foundations and endowed non-profits for CNJG's 3rd biennial Investment Forum for Foundations and Endowments at The Palace at Somerset Park. You'll gain rare access to leading asset managers, financial service institutions, professional advisors and practitioners who will share best practices and valuable insights focused on successful endowment management. Keynote speeches and interactive workshop sessions will explore a wide range of timely and useful topics, including portfolio construction, the basics of endowment investing, selecting and managing an investment consultant, alternative investing, best practices for rebalancing a portfolio's asset allocation, setting a spending policy that at meets endowment objectives, the evolution of ETFs, evaluating endowment investment risk, market outlook, policies and practices for governing a corpus, understanding the cost of investments, effective approaches to small endowment stewardship, and the role of socially responsible investments in an endowment portfolio.
Sustainable philanthropy thrives on careful stewardship of the corpus. This biennial signature event grew out of the Council of New Jersey Grantmakers' Finance and Investment Affinity Group convenings, which have long offered CFO's, investment committee members, board chairs and others with oversight of their endowment, exposure to a wide range of representatives and perspectives from the investment community.
PRELIMINARY AGENDA
8:30 a.m. – 4:30 p.m.
SPONSOR MARKETPLACE
Visit with experts throughout the day for conversation and complimentary materials
8:30 a.m. - 9:15 a.m.
NETWORKING BREAKFAST & REGISTRATION
9:15 a.m. - 10:15 a.m.
OPENING PLENARY
10:30 a.m. – 11:20 a.m.
CONCURRENT MORNING SESSIONS I
The Basics of Endowment Investing and Portfolio Construction (Beginner)
Different Approaches to Managing the Corpus: What's Best for You? (Intermediate)
Alternative Investments: Are they Right for Your Portfolio? (Intermediate)
From Active to Passive Investing: The Evolution of ETFs (Intermediate/Advanced)
11:30 a.m. – 12:20 p.m.
CONCURRENT MORNING SESSIONS II
Best Practices for Rebalancing Your Portfolio's Asset Allocation (Beginner)
A Framework for Evaluating Your Endowment's Investment Risk (Intermediate)
The Role of Socially Responsible Investments and Impact Investing (Advanced)
Setting a Spending Policy that Meets Your Endowment's Objectives (Nonprofit)
12:30 p.m. - 2:15 p.m.
LUNCHEON PLENARY
2:30 p.m. – 3:20 p.m.
CONCURRENT AFTERNOON SESSIONS
Governing Your Corpus From Policies to Practices (Beginner)
Effective Approaches to Small Endowment Stewardship (Beginner/Intermediate)
Understanding the Costs of Investments: Negotiating and Tracking Management Fees (Intermediate)
A Primer on Cryptocurrency (Beginner/Intermediate/Advanced)
3:30 p.m. - 4:30 p.m.
CLOSING RECEPTION
REGISTRATION INFORMATION
Early Bird
Ends October 12
Standard
Pricing
First Regional Association Member (including CNJG)
$195
$225
Additional Regional Association Members
CNJG Members: Please register all participants at the same time to automatically receive this rate.
Coupon code must be used for non members or CNJG members registering Individually. Contact Patricia Foo at 609-341-2022 x4205 for code.
$165
$195
Non RA Member Foundation
$150 of this fee can be applied to CNJG membership.
Contact Craig Weinrich at 609-341-2022 x4215 for details.
$350
$450
Endowed Charity
$165
$195
Applicable discounts will show during check out.
 
 
Members of Philanthropy New York, Philanthropy Network Greater Philadelphia, Connecticut Council for Philanthropy, Philanthropy Delaware, Association of Baltimore Area Grantmakers and Washington Regional Association of Grantmakers may register at the discounted Regional Association Member rate.
Payments by credit card can only be accepted through the CNJG website and must be submitted at the time of registration. Payments at the door must be made by cash or check. Nonmembers and nonprofit representatives must pay in full before entering the Investment Forum. For questions, additional information, or to register by phone, please contact Patricia Foo at 609-341-2022 x4205.
CANCELLATION POLICY
Cancellations made on or before October 31st will be assessed a $35 administrative fee. No refunds will be made for cancellations made on or after October 31st, though you may send a substitute if you are unable to attend (please notify us if this will occur).
LOCATION INFORMATION
The Palace at Somerset Park is located at 333 Davidson Avenue in Somerset, New Jersey. Directions and more information may be found on the The Palace website.
The Council of New Jersey Grantmakers seeks to create a community of shared inquiry among foundations and nonprofits characterized by mutual respect and trust. While networking is encouraged, we request that all participants refrain from soliciting funds or business at CNJG programs.
By registering for this event, guests at this program allow the Council of New Jersey Grantmakers to use their name and any pictures taken at this event, without compensation, for promotional and publicity purposes in broadcast, telecast, print, electronic, and all other media.
Article of Interest
Crypto Craze Finds Few Fans at Endowments. Maybe Not For Long