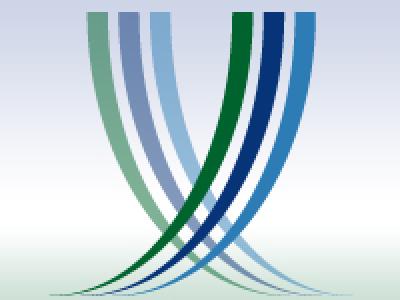 Where:
The Palace at Somerset Park, 333 Davidson Avenue, Somerset, NJ 08873
Add to Calendar
The Council of New Jersey Grantmakers' Spring Conference for the Social Sector brought together national and regional thought-leaders to explore how organizations and individuals can increase capacity, strengthen leadership and extend impact.
Opening Plenary: Five Ideas to IGNITE the Social Sector
Opening Plenary Ignite Presentation
The Opening Plenary featured 5 Ignite-style presentations followed by a discussion moderated by Tim Delaney (Bio) (President and CEO, National Council of Nonprofits).
Listen to the moderated discussion.
Speakers
David Grant (Bio) (Author, The Social Profit Handbook) -- Measuring What Matters
Listen to the presentation by David
Laurel O'Sullivan (Principal and Founder, The Advocacy Collaborative, LLC.) -- Lean In With Advocacy
Listen to the presentation by Laurel
Kevin Dow  (Senior Vice President of Impact and Innovation, United Way of Greater Philadelphia and Southern New Jersey) -- Coalitions Drive Impact
Listen to the presentation by Kevin
Chekemma J. Fulmore-Townsend (Bio) (President & CEO, Philadelphia Youth Network) -- Collective Impact: A Strategy for Greater Outcomes
Listen to the presentation by Chekemma
Chris Cardona (Program Officer for Philanthropy, Ford Foundation) -- Capacity Building 3.0
Listen to the presentation by Chris
Luncheon Plenary: Navigating through Treacherous Waters
The luncheon plenary featured a presentation by Tim Delaney, followed by table discussions of Mr. Delaney's questions at the end of his presentation. Those questions and the collected notes from each of the table discussions is below.
Speaker: Tim Delaney (Bio) (President & CEO, National Council of Nonprofits)
Listen to the Luncheon Plenary presentation
Luncheon Plenary Presentation
Luncheon Plenary Questions & Attendee Notes
Concurrent Sessions  (Full Session Descriptions)
The morning and afternoon sessions included workshops that addressed timely issues for both funders and nonprofits, and explored essential tools and techniques for the social sector.The sessions presented (along with their materials if available) were:
Can Social Profit be Measured?
Handout: Can Social Profit be Measured?
Collaboration Café
Crowdfunding: Building Community While Raising Funds
Handout: Crowdfunding - Building Community
Related Resources:
Ocean First Charity Challenge Training 2015
OceanFirst Charity Challenge Press Release
Nonprofit Crowd Funding Success Formula: Robust Planning, Networks, and Blessings
OceanFirst Charity Challenge
Dodge Foundation Kickstarter Page
How to Think About Rewards - The Kickstarter Blog
Demystifying Advocacy
Handout: Demystifiying Advocacy - A Strategy for Lifting the Most Boats
Related Resources:
AdvocacyForward- How Nonprofits Can Go From Surviving to Thriving With Advocacy
Changing the Game- How to Make Your Human Service Organization a Powerful Policy Advocate
Advocacy Forward Curriculum
Advocacy Forward Framework
IRS Form 5768
Lobbying Measurement Calculations Exercise
Maximize Your Lobbying Limit
Implementing Capacity Building 3.0
Handout: Implementing Capacity Building 3.0
Related Resources
Two Must Read Reports on Nonprofit Capacity Building
What's Unique about Funder Capacity?
Capacity Building 9.0: Fund people to do stuff, get out of their way
Grant Craft: Supporting Grantee Capacity: Strengthening Effectiveness Together
Key Traits of Phenomenal Executive Directors
Related Resource: Leveraging Social Sector Leadership
CNJG sincerely thanks our 2015 Spring Conference Sponsors: PSEG - Signature Sponsor; JPMorgan Chase & Co. - Program Sponsor; The Horizon Foundation for New Jersey - Reception Sponsor; Subaru of America - Tech Support Sponsor, and Glenmede and Verizon - Breakout Session Sponsors.
View the story "Lifting All Boats: Leadership, Capacity, Impact"